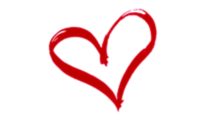 As a race, we stand at a pivotal turning point for Humanity's future and evolution. …
...but what will we choose?
WILL WE ACCEPT THE CURRENT INTENDED AGENDA DECLARING THAT TECHNOLOGY IS THE ONLY SOLUTION FOR HUMANITY'S SUCCESSFUL EVOLUTION AS A HUMAN RACE?
A FUTURE THAT REQUIRES US TO SURRENDER OUR NATURAL BIOLOGY, LIFESTYLES AND DECISION MAKING INTO THE HANDS OF TECHNOLOGY AND AI FOR THEIR CONTROLLED SYNTHETIC & ARTIFICIAL ENHANCEMENTS?
A SOLUTION THAT ARISES FROM OUR 'HEAD', RELYING ON HUMAN EGO AS OUR GUIDE?
WILL WE CHOOSE TO HONOUR AND PRESERVE THE EXQUISITE COMPLEXITY OF OUR NATURAL HUMAN BIOLOGY…
…WITH IT'S YET-TO-BE EXPLORED AND DIVINELY ENCODED DNA, CONTAINING THE MEMORIES OF OUR MULTI-DIMENSIONAL ABILITIES AWAITING EMBODIMENT IN A NATURAL & ORGANICALLY EVOLVED HUMAN FORM?
A SOLUTION ACCESSED THROUGH OUR 'HEART': OUR PERSONAL CONNECTION TO SOURCE, GOD IE; THE DIVINE.
For those of you like me who choose the second option, I invite you now to consciously and very visibly come forward as co-creators, so we may actively demonstrate what living through our Hearts would look and feel like  in ALL aspects of our lives: in every moment of every day!
Let us together actively demonstrate what else IS possible for our future as a cohesive, compassionate Heart-led Humanity… where what we consciously choose arises first from our 'Heart' for alignment with our Human nature, before being balanced and applied by our 'Head' as we create a compassionate, yet considered approach to our choices and decision making as an evolving race.
May we choose to actively live the declaration: 
So…
What might life be like across our planet if each of us actively lived as committed, conscious Heart-led role models, demonstrating this in every aspect of our lives?
How different might our future look like if we chose to live this way?
What might ALL our relationships become and feel like, if life were lived from this perspective?
How would our societies evolve differently too?
So I invite you…
Will you join me in exploring what else IS possible for us as a Human race, if we collectively embrace and come together as a new Heart-led Humanity…?
If so, I invite you to explore the following  Heart Manifesto   as a foundational declaration upon which we can each build, so we may choose to embrace a new, conscious, Heart-led way of being upon our planet!
Is the centre of my physical and spiritual Being:  it is my personal, unique and instant connection to my Higher-Self: ie; Source, God, the Divine.
My Heart is my innate, inner GPS; my constant guide to my Soul's Highest and most aligned choices, feelings, intentions and decision making in each and every moment.
My Heart is my physical, emotional and Soul connection to my Hu-man family.
It has a unique frequency and resonance that connects me in Unity consciousness with others, through compassion, joy, collaboration and respect for All, both as individuals on our unique Soul paths and as a collective family, evolving in consciousness together. 
My Heart is my personal guide to my Soul's highest expression in this life.  It is my unique gauge, instantly highlighting where I am aligned in my choices and expressions, in my actions and intentions, through the level of inspiration and in-joy-ment experienced in each moment and the level of flow, grace and ease that accompanies each experience.
My Heart and therefore my physical and emotional wellbeing, is nourished through well-chosen thoughts, emotions and actions that correspond with my Highest intentions and aspirations for my Hu-man existence and fulfilment. The higher my energetic frequency, the more I am able to support my Self.
My Being in alignment and flow:
My Heart thrives and flourishes when its wishes are expressed in the outer world and what is aligned, fully experienced and given freely without attachment in the physical world,  must return energetically to a similar or greater degree without exception.
My Heart beats is nourished by the energetic frequency of Mother Earth: the Schumann Resonance.  When our two frequencies align and harmonise, we come together as One, in mutual support of our evolutionary paths of consciousness, as well as with all of divine creation.
My Heart is my personal key to connecting to and aligning with my Soul's Highest evolutionary path as a new, embodied Hu-man at this pivotal point in Hu-manity's consciousness evolution.
OTHER IMPORTANT HEART-LED CONSIDERATIONS YOU MAY WISH TO CONSIDER:
1

My Heart is my in-body communication system broadcasting 24/7, letting me 'feel'  which choices and actions serve my highest life expression ie; what brings me joy, fulfilment and energise me and which people, actions, situations, etc, deplete me and take me away from expressing myself fully and authentically. My role is to discern these feelings and take aligned action in response.

2

When I am attuned and follow my Heart's messages, I am aligned with my Soul's guidance.

3

I instantly recognise when I am attuned to my Heart's messages as I feel open, positive, uplifted, energised, resilient, optimistic, creative and engaged: my energy feels expansive, is expressed outwardly and I Am in flow!

4

I instantly recognise when I am out of sync and disconnected from my Heart, when I feel alone, disappointed, depressed, negative, overwhelmed, depleted, anxious, judgemental and whenever my energy feels restricted or depleted. 

5

I also know when I've allowed my Head into the 'driver's seat', as I become analytical, judgemental and seek to control or understand how to make things happen, vs allow myself to feel the solution, be inspired or simply 'know' what is calling for my attention in this Now moment as guided by my Heart.

6

My Head (Mind) was created to serve my Heart's messages as a co-creator and activator/enabler.  Therefore, I always seek guidance from my Heart first, before consulting my Head, as to how best to implement my Heart's guidance, then allow the two to co-create the most aligned and balanced creative action and solution.  For example: When faced with a situation or circumstance that  requires a choice: a specific behaviour or action, I firstly listen to my Heart and the feelings that arise identifying what wishes to be expressed through me and only then, do I consult or check in with my Head, as to how to live that as an aligned action in the physical world.
For example: When faced with a situation or circumstance that requires a choice: a specific behaviour or action, I firstly listen to my Heart and the feelings that arise identifying what wishes to be expressed through me and only then, do I consult or check in with my Head, as to how to live that as an aligned action in the physical world.
7

My ability to connect and hear the messages from my Heart – through my feelings and emotions - dictates the level to which I Am able to self-direct authentically and in alignment with my own personal truth, as a free thinking individual and Sovereign being.

8

My Heart enables me to think freely, without restriction or encumbrance of norms and regulations.  It urges me to ask questions and follow what I understand and know to be true for myself, asking that I step into my own authority, personal authenticity and divine uniqueness, regardless of what others might say or do. 

9

My Heart is my own innate arbiter of personal truth and I am harmed physically and emotionally when I disrespect,  ignore or actively deny it's messages.

10

My Heart contains the memories of my Soul and my mission this lifetime.  It is only through connecting with it's higher frequencies, that I remember who I Am and all that entails: my Divine spark and Source connection, my higher knowledge and understanding of consciousness, my gifts acquired across time, space and myriad lifetimes and my purpose for being alive on this planet right here and right now.

11

My Heart is closely linked into my right brain hemisphere which is more closely related to the more innate female behavioural preferences and tendencies.  These include: creativity, free thinking (genius potential), compassion, collaboration, harmony, cooperation, empathy and communication to name a few.   It is through the 'free thinking' and 'feeling' capacity, that we connect through and into our Hearts: the seat of our Soul.
My Head (Mind) however, is closely linked and associated with the more male, left-brain preferences & behaviours; these are more linear, logical, strategic and functional in style, frequently relating to what is tangible and are more innate to the Human ego and it's desire to know, direct, own and control.
I now invite you to choose your own statements and create your own Heart Manifesto, guided or maybe inspired by the ideas above.
When you have finished compiling it, consider placing it somewhere visible and revisiting it daily: upon rising in the morning and reviewing at the end of your day to celebrate the gift of living from your Heart and it's impact on your own life, your Soul's evolution, as well as your powerful impact upon Humanity, Gaia and all of divine creation, as you live and declare: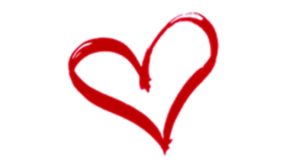 Are you in this with me? Join our community 🙂 Let´s buid the Heart-Led Humanity together!